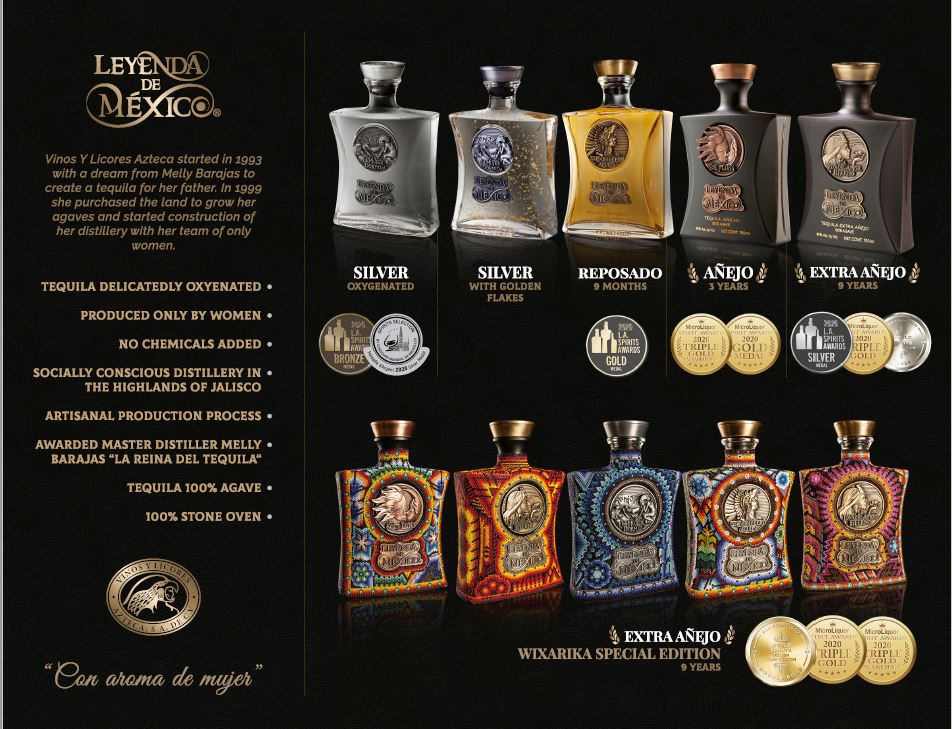 Mid-State congratulates Melly Barajas and her entire women Tequila Distillery team during March women's History month. 
Tequila made by proud women as a gift to the world is the message of Leyenda de Mexico Distillery.   Con aroma de Mujer meaning with the Scent of a Woman is the secret ingredient from Melly Barajas, CEO.   She is a Tequila Master and CEO of Leyenda de Mexico distillery in Guadalajara Jalisco Mexico.  Her tequila's consists of:
Blanco
Reposado is 9 months aged in barrels
Añejo is 3 years aged in barrels
Extra añejo is 9 years aged in barrels
Wixarika is a special collection aged 9 years in barrels
Melly, started in the tequila industry because of her father wanting a distillery.   Unfortunately, he passed away before she made his dream a reality.  This did not stop her even though twenty years ago the tequila industry was dominated by mostly men.  Now she is within the 8% of the most powerful women in the tequila industry.
Her entire women Team is meant since only women applied for her job post.  She is grateful for her humble team.  Melly knows this is another reason her tequila is so special.   Teamwork is essential to their success and she continues to empower all women.  Her goal is to help them reach the best of themselves at all times.
http://leyendademexicotequila.com/site/en/history.html
http://leyendademexicotequila.com/site/en/files
https://www.youtube.com/watch?v=9LorBczkRCQ&t=3s